Top-Notch Air Conditioning Repairs in Port St. Lucie, FL
Our business is dedicated to handling all your air conditioning repairs in Port St. Lucie. Our technicians are trained to handle all air conditioning repairs so you can enjoy a properly ventilated property.
Air Conditioning Repairs for Port St. Lucie Area
Do you feel it's time to get help with your air conditioning repair or get an AC unit installed in your Port St. Louis home? We're here to help with our professionals who provide many services taking care of whatever issues or projects you need done.
You can help your air conditioner unit to last longer by giving it regular maintenance scheduled to ensure it's in proper working order and to look out for any problems that may arise. Regular maintenance of your air conditioner unit is a great way to avoid unnecessary repair or replacement costs by ensuring your current unit runs properly.
Air Conditioning Maintenance for Port St Lucie Properties
Air conditioner units are meant to regulate the temperature in your Port St Lucie house, whether it be for health, safety, or just the occupants comfort. The units are constantly heating, cooling, and managing the temperatures in your home and ensure a lot of wear and tear because of it.
Save Money
If it's your Port St. Lucie AC unit that needs to be repaired, you should always get a professional to do the work right. Damage can happen easily to your air conditioner, so it's always best to fix it once the problem first arises and not let it worsen. A damaged or poorly functioning air conditioner unit can waste a lot of money, but we'll repair any damages quickly so you don't have to worry and can enjoy your air conditioning unit once more.
Staying Healthy
Keeping your unit clean and functioning is what we do best so leave the maintenance to people who know how to do it right. It's always important to make sure your property is properly ventilated and kept clean. Waiting too long to take care of the matter can lead to larger costs down the line and can even be problematic for your health.
Air conditioning units tend to accumulate large amounts of dust and debris. When this happens, dirt and grime can build up in your air conditioner unit, especially around the ventilation ducts and openings. Keep these areas clean by getting a professional air duct cleaning and sanitation service from our experts to have your ducts looking good as new.
Schedule A Service
Whatever type of air conditioning service you need for your Port St. Lucie home, whether it's regular maintenance or installing UV lights, our technicians know how to get the job done. Call today for more information or to get a free quote on your project.
Recent Projects in Port St. Lucie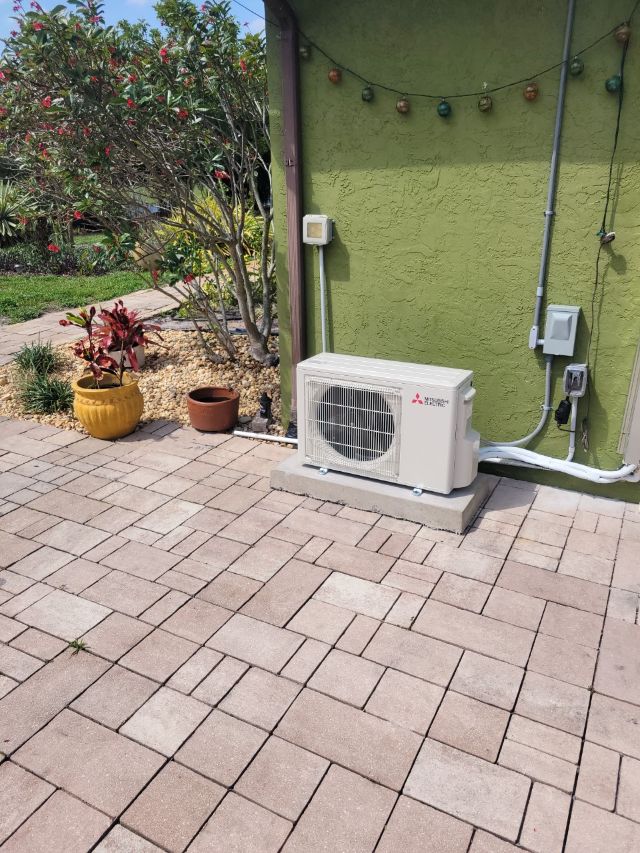 Mini Split Installation in Port St. Lucie, FL
Mitsubishi 3/4 ton Mini Split installation with new concrete slab and refrigerent lines. With new high voltage 240v wiring ran to condensor. Homeowner is cooling the back living room area. Budget: $5000 […]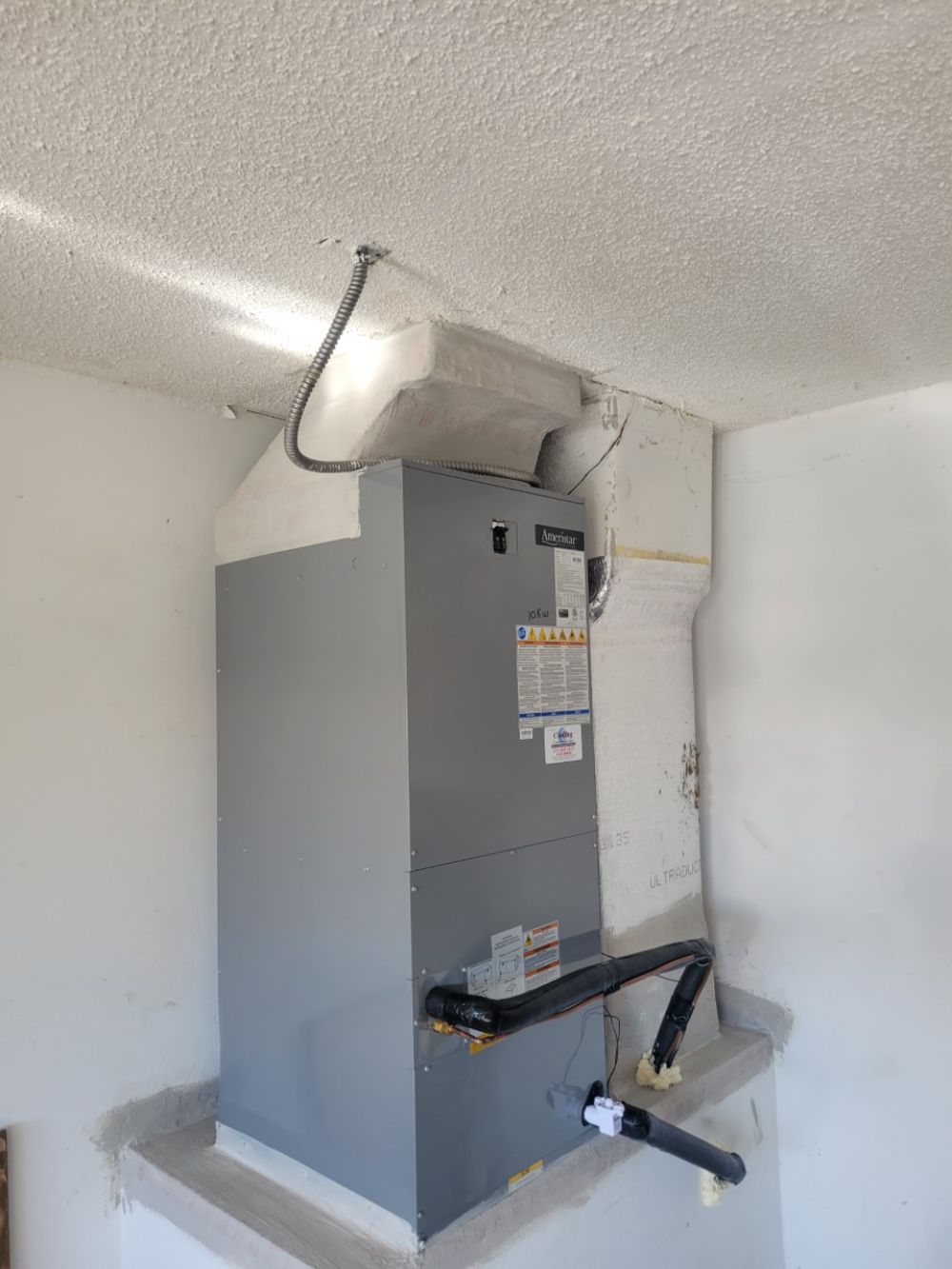 AC Installation in Port St. Lucie, FL 34953
Mr. Phillips had an old and deteriorated Ac system that was not functional. Cooling Connection installed a 4 ton 14 seer Ameristar complete system. We removed all the old drywall and particle board the Air Handler was sitting on and used 3/4 plywood. We also installed […]
There are currently no reviews or testimonials; check back soon!
HVAC Tips & Tricks
Prevent Allergies

As professionals who handle air conditioning repairs, we cannot stress the importance of clean indoor air enough when it comes to preventing allergies. Even if you don't have allergies yourself, keeping the air safe and sanitary is good for your health overall and is good to […]

Particles In The Air

One of the most important jobs AC units or air purifiers do is clear the air of the various particles that float around. You may not realize just how much unseen contaminants float through your home every day, which is why keeping up with air conditioning […]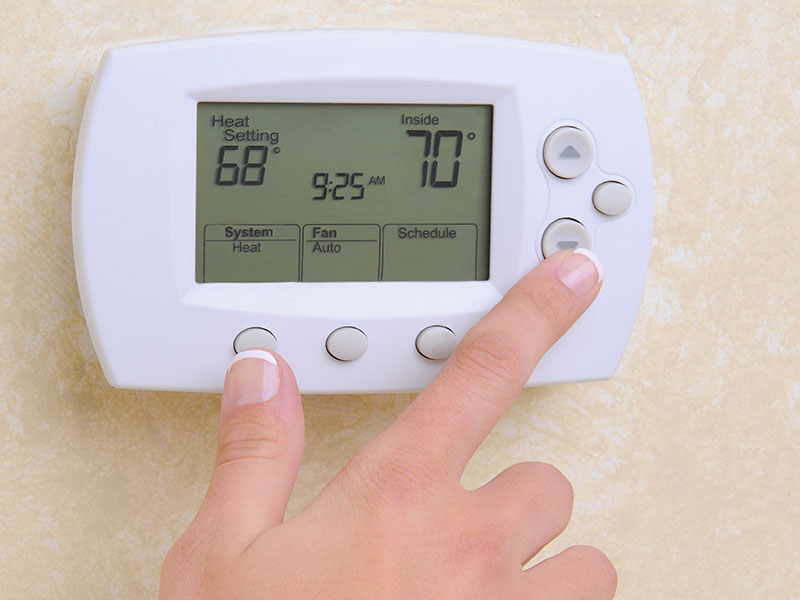 Need Air Now? Call Today for Emergency A/C Repair in Port St. Lucie & the Surrounding Areas!